Staff

Hollie Urbauer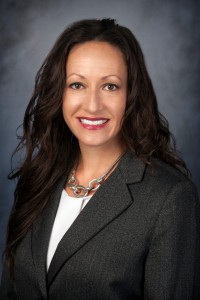 Hollie Urbauer, M.A., PLMHP, LADC has worked in the addictions field since 2005 and has been a therapist in our Dual Diagnosis Outpatient Treatment program since June 19, 2015.  At that time, Hollie was pursuing a Master of Arts in Counseling degree in mental health practice from Doane University (Lincoln campus).  She completed her internship on June 30, 2016 and graduated with an M.A. on July 19, 2016.  Hollie became licensed as a Provisionally Licensed Mental Health Practitioner (PLMHP) on September 9, 2016.
Since July 1, 2016, Hollie's status as a therapist at BHR has been as an independent contractor.  Hollie's on-site supervisor is Brenda Rohren, M.A, MFS, LIMHP, LADC, MAC.  At Behavioral Health Resources, we only employ, contract, or affiliate with professionals who demonstrate commitment to the business practices as described in our Values, Confidentiality, and Privacy Policy statements.   All independent contractors sign a Business Associate Agreement.
In addition to substance use, Hollie's focus is on issues pertaining to mental health, trauma, and adverse life events.  Hollie is an EMDR therapist and a member of the EMDR International Association (EMDRIA).  She serves on the Steering Committee for the Southeast Nebraska EMDRIA Regional Network and is a member of NAADAC, the American Counseling Association (ACA), and the Nebraska Counseling Association (NCA).
"My philosophy about therapy is that everyone is capable of making change. In addition to EMDR therapy, I favor a cognitive-behavioral approach, which helps people examine thoughts and behaviors that may be perpetuating distress or discomfort in daily life.   I also embrace a person-centered approach to include warmth and acceptance; I believe it is important to meet people wherever they are emotionally and situationally and work from there. I enjoy using activities involving mindfulness-based concepts to support the therapeutic process.  I am passionate about recovery from addictions, specifically using the 12 steps, and appreciate working with clients in all stages of the process. Change requires action, and even small forward movement begins the process of positive change. I see my role as a helper, a person to provide guidance and support on others' paths to help facilitate the positive outcomes they may be seeking, one step at a time."
Hollie began her career in the behavioral health field in 2005 and was employed as a Licensed Alcohol and Drug Counselor (LADC) at Bryan Independence Center where she worked for several years, primarily with adolescents in short-term residential substance use treatment.  She then continue employment as an on-call counselor at the Independence Center until June 2017, then resumed on-call employment in February 2018.  During this employment, she had the opportunity to provide coverage for a variety of services including short-term residential treatment, family workshop, substance use evaluations, and spiritual assessments.  Beginning in March 2018, Hollie also began part-time employment at St. Monica's where she facilitates a variety of therapy groups.
Insurance Accepted.   Hollie is an in-network provider for BS/BS, Aetna, and Midland's Choice (to include the CHI Health plans).  She is also a Nebraska Registered Service Provider for criminial justice clients (juvenile and adult).
---

Contact Information.  Hollie can be contacted by unencrypted e-mail at hollie@bhr-llc.com or at (402) 937-7784.
THERAPY CLIENTS  –  Clients can contact Hollie by via secure (i.e., encrypted) e-mail by first clicking on the Client Portal icon below to access your account.  You can then schedule appointments, view your account statement, pay your account balance, and/or send an encrypted e-mail to your therapist after logging in..  (New clients will need to create an account by clicking on the icon below.)  You can also contact her (402) 937-7784.

Privacy and Confidentiality.  In order to maintain professional boundaries and to protect your right to privacy and confidentiality, it is our policy not to respond to unencrypted e-mails sent by therapy clients.  (Please log in to the Client Portal to send an encrypted e-mail to Hollie.)  In addition, we cannot connect with clients or their family members via our personal social media accounts (e.g., Facebook, LinkedIn, Twitter) as per the ethical guidelines of our profession and our organization's policies.  In addition, if you should be in the same social or public setting as your therapist, she will not acknowledge or greet you so as not to identify you as a therapy client.