Staff

Kolleen Meyer-Krikac
Kolleen Meyer-Krikac, M.S.Ed., LMHP, LPC, NCC.  We are pleased to announce that Kolleen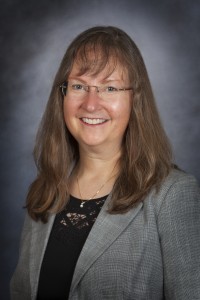 joined our team as contract staff on August 21, 2013. Kolleen conducts quarterly record reviews of client charts and billing audits. She also assists with evaluating our practices for cultural competency, diversity, and accessibility as well as other selected projects such as our grievance process. At Behavioral Health Resources, we only employ or contract with professionals who demonstrate commitment to the values and business practices as described in our Confidentiality and Privacy Policy statements.  All independent contractors sign a Business Associate Agreement.
Kolleen is the owner of Balanced Life and Wilshire Business Suites.  She is a Licensed Mental Health Practitioner (LMHP), Licensed Professional Counselor (LPC), and National Certified Counselor (NCC).  Kolleen is also a Certified Life Coach with skills and training in counseling and education.  Her experience in behavioral and interpersonal issues is useful in coaching people for success in changing their lives.  As a former teacher and school counselor, she can provide training and educational seminars as well as educate clients on various aspects of coaching. Kolleen enjoys public speaking on topics related to personal and professional growth and facilitates a variety of ethics workshops each year.  She has 20 years of experience in helping others to achieve goals and improve life sati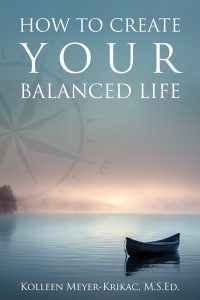 sfaction.
Kolleen's first book is titled, "How to Create Your Balanced Life."   The book was published in August 2017 and is available for purchase on Amazon.  Kolleen can be contacted at:  Balanced Life; 4830 Wilshire Blvd., Suite 102; Lincoln, Nebraska 68504; (402) 499-5547; kolleen.balancedlife@gmail.com.
For the past several years, Kolleen has presented workshops and webinars about Enneagrams. She focuses on how Enneagrams are considered a way to create awareness through the 9 personality types and why using this system has such a profound impact on transformational work.  New in January 2022 is the publication of Kolleen's most recent book, "Perfect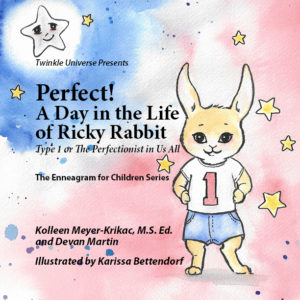 !  A Day in the Life of Ricky Rabbit:  Type 1 or the Perfectionist in Us All."  The book is also available for purchase on Amazon.