Services

Treatment Modalities

Therapy (also referred to as "psychotherapy" or "counseling") is a process through which a client meets with a therapist in a safe, confidential, and supportive environment.  Therapists should have at least a master's degree in psychology or related field and be licensed by a state agency (e.g., Nebraska Department of Health and Human Services).
The purpose of therapy is for clients to:  explore beliefs, feelings, and behaviors; address challenging or distressing memories and experiences; obtain better self-awareness and understanding; and develop a plan to achieve desired changes. Individuals seek therapy for many reasons, such as to deal with depression or anxiety, for personal growth and greater self-knowledge, or to cope with major life challenges and traumatic events.
Therapy can help people to confront barriers which interfere with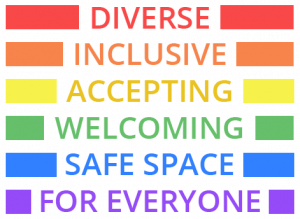 emotional, mental, physical, and spiritual well-being.
A client and therapist may work together for as few as 12 sessions or as long as several years, depending on the client's unique needs and personal goals for therapy.
Treatment Modalities. The types of therapy offered are:
Individual Therapy. The client meets alone with the therapist.  Sessions are typically scheduled once per week for 60 minutes.  When the client is experiencing increased difficulty, sessions may be temporarily scheduled twice per week for a short period of time.  As the client makes progress in achieving his or her goals and nears discharge, sessions may become less frequent (e.g., once every two to four weeks).   Depending on the client's preferences and needs, sessions can be also scheduled for 30 or 90 minutes.
Family Therapy. In this session, the therapist meets with one or more family members, friends, or significant others with or without the client present.  All clients who receive services at Behavioral Health Resources are encouraged to participate in at least one family therapy session.  During the initial meeting, the therapist will become acquainted with individuals involved in the client's life and obtain feedback about the client's strengths and areas for improvement.  With the client's permission, the treatment plan objectives and progress will also be discussed.
Group Therapy. In this type of treatment modality, several clients meet for 60 to 90 minutes with a therapist.  The group can be structured as open discussion (any topic and also related to treatment plan objectives) or the group can be designed for a specific focus (e.g., addiction recovery, sexual trauma, etc.)  Working with others together in a group can decrease a client's sense of isolation, validate his/her experiences, and help to develop better interpersonal and coping skills.  Group members can encourage each other by sharing their own experiences and provide hope for positive change and growth.
Group therapy is offered when there are at least 4 clients who are interested and available to meet on a consistent basis.
Sexual Trauma Therapy Group.   This group is for women who have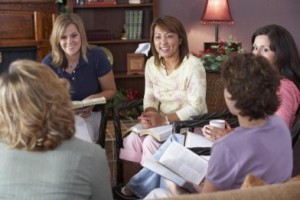 experienced incest, rape, or other sexual trauma in their lives. The purpose of the group is to provide therapy and support for participants. The group is led by an experienced facilitator and co-facilitator. Everyone is invited to participate at the level that feels most comfortable to her. Only individuals who are current clients are eligible to participate. Contact Brenda Rohren at (402) 486-1101 if you are interested in receiving services.
Day and Time:   TBD  –  the group is not currently being offered
Facilitator: Brenda Rohren, M.A., MFS, LIMHP, LADC, MAC, BC-TMH
Cost:  $50
---
Licensed in Nebraska as a Substance Abuse Treatment Center *
March 20, 2015 to October 1, 2018 *
 *  Nebraska LB 1034 eliminated facility licenses for all outpatient Substance Abuse Treatment Centers