Services

Telehealth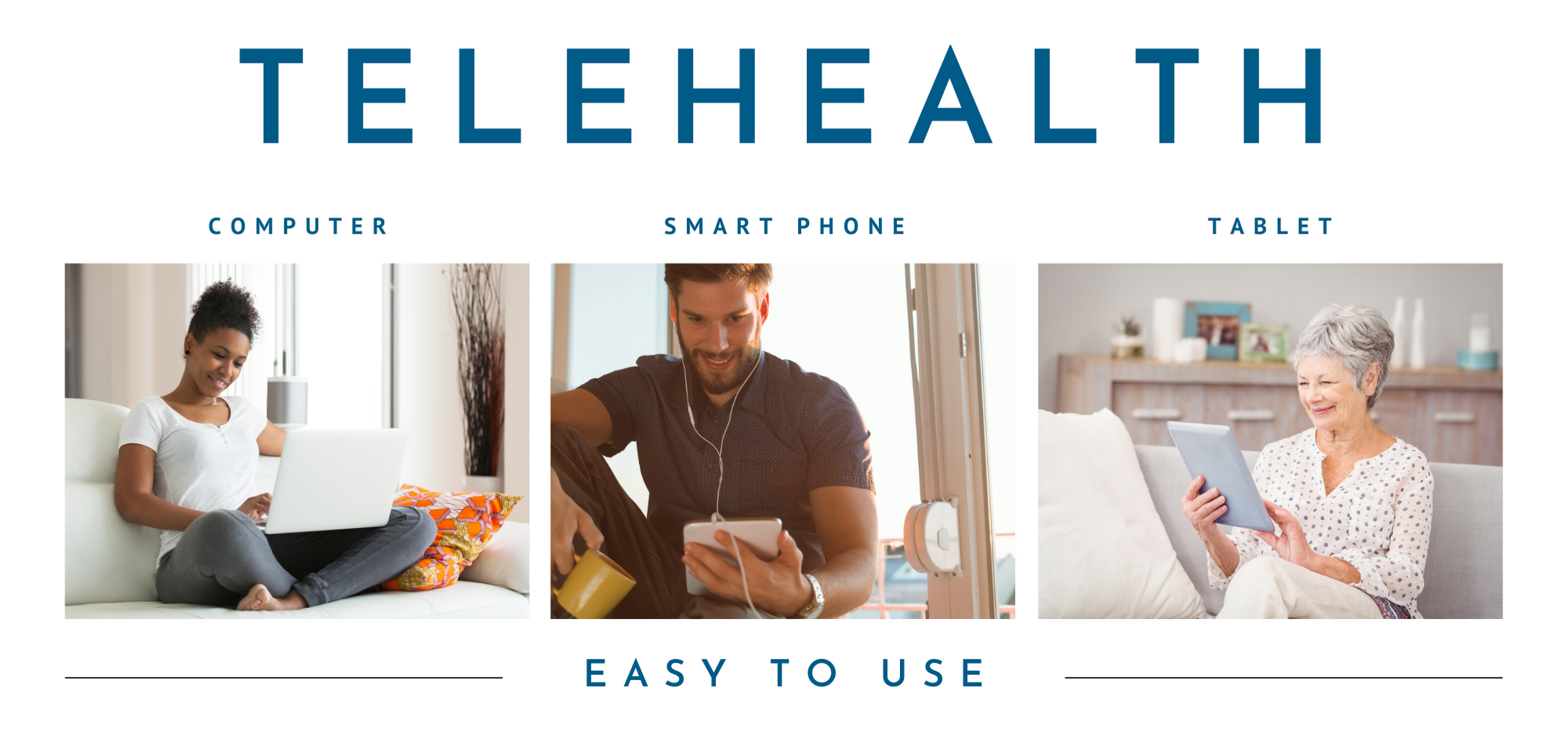 Information About Telehealth.  Telehealth is the use of information and communication technologies to deliver services (i.e., therapy sessions are conducted through videoconference or teleconference).  This means that the therapist is in one location (e.g., therapist's office) and the client is in another (e.g., at home) and clients participate in therapy sessions through use of a desktop computer, laptop, tablet, or cell phone (i.e., smart phone).
The telehealth service used at Behavioral Health Resources, LLC is Doxy.me. This is a HIPAA compliant telehealth platform using point-to-point NIST-approved AES 128 bit encryption for all video & audio communication.  Full volume encryption and 256-bit AES encrypted keys are used on data stored at rest and the servers are HIPAA and HITECH compliant.  No Protected Health Information (PHI) is stored in the telehealth system and the sessions are not recorded.  Behavioral Health Resources, LLC has a signed Business Associate Agreement with Doxy.me, LLC (a requirement in order for telehealth to be HIPAA compliant).
Telehealth is approved by most insurance companies.  Prior to providing services, we'll contact your insurance company to verify benefits.
Telehealth Services.  To access the portal to participate in a telehealth session with your therapist, click on the image below using the passcode provided by your therapist.  (The supported Internet browsers are Chrome, Firefox, and Safari.)   Use of a laptop or desktop computer is the preferred way to access the telehealth session.
---

Although the COVID-19 pandemic and Public Health Emergency ended on May 11, 2023, services are continuing to be provided only via telehealth.